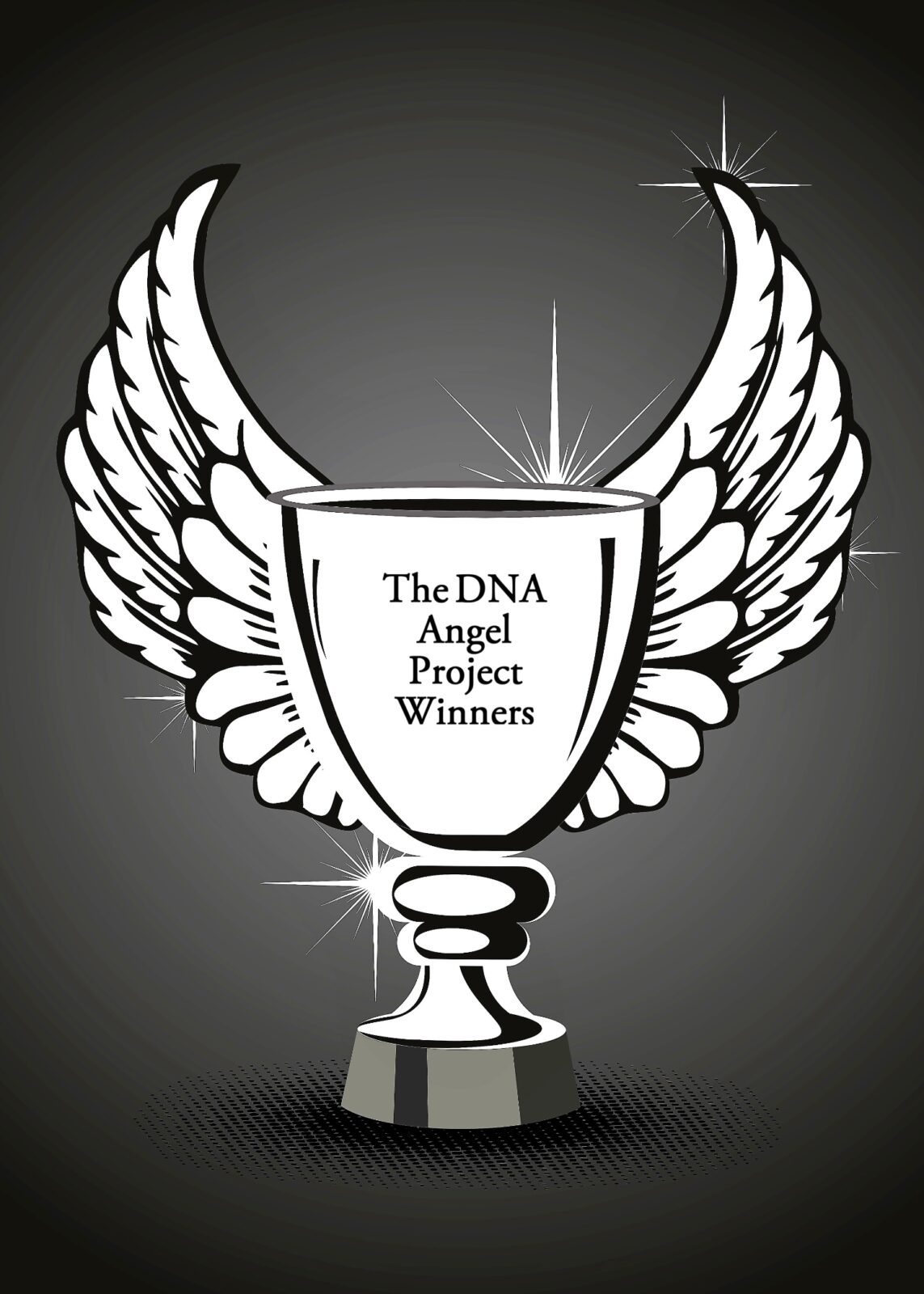 We are pleased to announce the winners of our previous DNA Angel Project Draws. Want to find out more about The DNA Angel Project™ then click here. You could be the next DNA Angel winner.
The DNA Angel Winners – 2018
Winner of our May Road Trip Edition – confirming the winner
Winner of our April Edition –  Sue M., Girard, PA
Winner of our March Edition –  Erin L, Alberta, Canada
Winner of our February RootsTech Edition – Lisa-Dawn C, Ontario, Canada
Winner of our January Edition  – MyHeritage DNA kit – Patricia D, Southampton, NJ
The DNA Angel Winners – 2017
Winner of our December Edition – an assortment of genealogy tools Julie B – Naperville, Illinois
Winner of our November Edition – 4-Day RootsTech Pass – Kate P –  Beverly, Massachusetts
Winner of our October Edition – Susan C. S – Boiling Springs, Pennsylvania
Winner of our September Edition  – Linda R – Toronto, Ont  & Linda L – Red Deer, AB
Winner of our August Edition – opps we didn't have a winner so 2 contests in September
Winner of our July Anniversary Edition  Jeffrey, Kathy, Vicki
Winner of our June Edition is Cathy C of Valley Grove, WV
Winner of our May Edition is John M. and Valerie S.
Winner of our April Edition Glenna M. from Pickering, Ontario
Winner of our March Edition was Lois L  from New York
Winner of our February Edition was Vernalyn H from Trenton, Ontario
Winner of our January Edition was Debbi S from British Columbia
The DNA Angel Winners – 2016 
Winner of our December Edition was Kathryn S from  Germantown, Tennessee
Winner of our November Edition was Ailene of Indianapolis, Indiana
Winner of our October Edition was Susan S
Winner of our September Edition was James A of St. Catherines, Ontario
Winner of our August Edition was Theresa L. of Colorado
Winner of our July Edition was Willene G. of Michigan
Winner of our June Edition (Our first draw)    Sunny W. of Texas