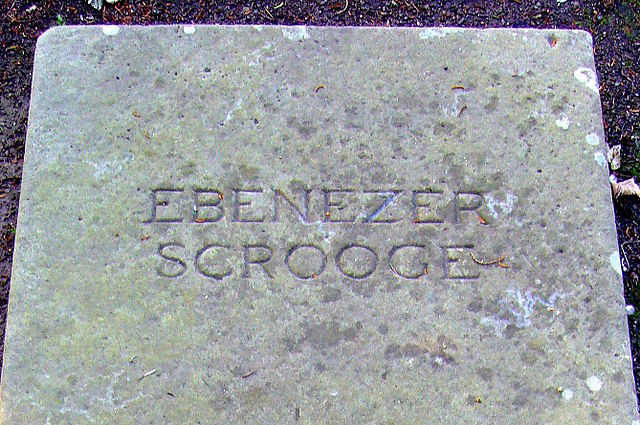 I have to admit that this past week there have been visions of Christmas Past that have been dancing in my head.
Growing up, our family always got together for Christmas. Not just one side but each of my parent's sides.
After my grandma, Thompson passed away in 1965, my grandpa would often come to the city and spend a few days with the family. My Christmas Eve memories were of him and I watching Scrooge with Alister Simms probably three times because it was on the three channels we had, and then he off to midnight mass at a different church each year.
Then on Christmas morning, I remember waking up, and my grandpa would make us wait until the Christmas morning dishes were done before we could all sit down and the presents would be passed out. It was torture for us, and I remember envying the children that got to open one present on Christmas Eve.
Later on in the day, we would climb into the car and go across Edmonton to my Middlebrough grandparent's house. Where there would be more food and presents.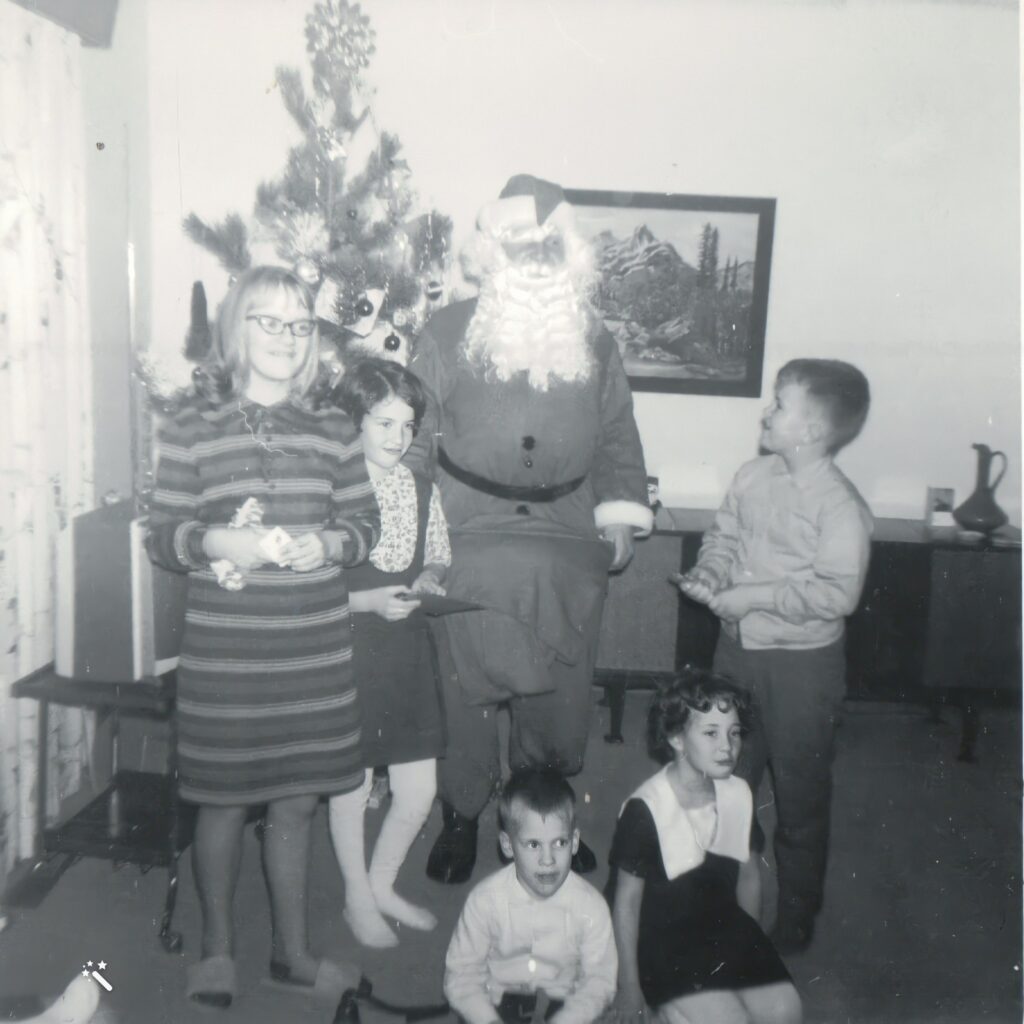 Christmas Food
So that brings me to food.
Food has a huge part to play in my Christmas memories. Actually, probably in most events in my family, come to think of it.
One of my mother's favorites items to make each year was Nanaimo Bars, but our family called them Smog Bars. Don't ask me why; I always thought that's what they were called until I was in my late twenties. Here's a link to my mom's Smog Bar recipe. My brother; Ted would often sneak into the freezer and eat them frozen. He said that was when they were the best. My mom would find empty freezer containers under his bed.
Another food that I think of at Christmas is my Grandma Middlebrough's turkey salad. By then, everyone would be getting turkey'd out, but there was always a lot of turkey meat leftover. After all, my mom and her mom use to cook dinners that had tons of leftovers. My dad joked that he could have invited ten families off the road to our Christmas dinners, and still, there would have been leftovers.
Grandma's turkey salad was perfect for all that leftover turkey, and it was super easy to make, and it was always served for a late snack on Christmas Day. It consisted of chopped turkey pieces (white and dark meat), leftover peas, broken lettuce pieces, and maybe some celery, mayo, salt, and pepper. Sounds simple and it was, and it was delicious served with a soft dinner bun.
Since both sides of my family had an English background, there had to be Christmas pudding. The pudding part was made well in advance, probably in October or November.
I remember one year my Auntie Edna and my mom decided that cleaning out the sealer jars was a lot of work and because Pam had just been introduced, they sprayed the jars with it. The pudding was put in a steamer on the woodstove at our cottage at Lac La Nonne. Suddenly there was an explosion that flipped the lid off the steamer, and there sat the contents of the pudding jars in little piles on the lid. I don't know why it did that, but I remember my mom and aunt laughing because the jars were clean.
My Auntie Winnie would give us a jar of Christmas pudding each year for a Christmas gift. I actually have a jar on my shelf that I'm going to check out this year. If it's still good, then I'll make up some Sauce (find the recipe HERE), and I'll be all set. My cousins talked the other night on Zoom, and we described the sauce as basically butter and icing sugar .. but it's so good.
My final food story is one from at least fifteen years ago. I worked for a valve company in purchasing, and one of my vendors brought over a rum cake for the staff to enjoy. I loved it so much I asked if I could get the recipe or purchase one from the person he had bought it from. The lady told my salesperson that it was a secret family recipe, so she would only sell it. So I bought one and took it to my mother's Christmas Eve party.
My Auntie Winnie took one bite of the cake and said "I have this recipe I'll give it to you. Secret family recipe my ……". You'll find that recipe HERE. I think the lady was just too embarrassed to tell me how she made it.
What memories of Christmas past do you have dancing in your head?
Happy Holidays and for those of you who celebrate it; Merry Christmas.