If you know me then you know I'm not much on bragging, but today I'm going to make an exception.  I've had two recent accomplishments that I'm quite proud of that I just had to share.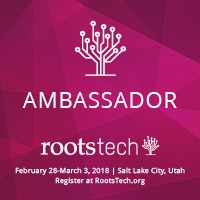 The first is that I was chosen to be an Ambassador for Root Tech 2018. Roots Tech is one of my favorite conferences. Favorite because it's the one conference a year that I get to go to and be a "genealogist". I say that because usually, I'm going to these events as the owner of Shop the Hound. Don't get me wrong, I love doing that too but this gives me the opportunity to go to many of the over 300 sessions by some of my favorite genealogists.         I get to learn about the latest innovations and processes as well as spend time looking at all the booths in the marketplace. I feel a bit like a pioneer because my husband and I went to the very first Roots Tech with only 3000 in attendance and now at Roots Tech 2017 there were 26,000 people and that doesn't include the thousands that tune in from all over the world thru the televised portions. So stay tuned as I give you updates and information about this exciting event here and on my Facebook page; Hound on the Hunt. Or my new Pinterest Board Roots Tech 2018
The second thing that I'm proud of is that I'm in Womanition Magazine. In fact, I'm on page 40 of this beautiful magazine. If you live in Edmonton or Calgary you'll be able to find it at the airport but you can also find it the stands at the grocery stores, heahttp://www.womanition.com/lth food stores and other locations in the province. Best of all its a free magazine where you'll find articles about other female entrepreneurs. Dorothy Briggs is the founder of the Womanition organization and she does a wonderful job of encouraging woman all over Alberta to be the best that they can be. For those of you that won't be able to get your hands on a copy of the magazine, I'd like to show you my page.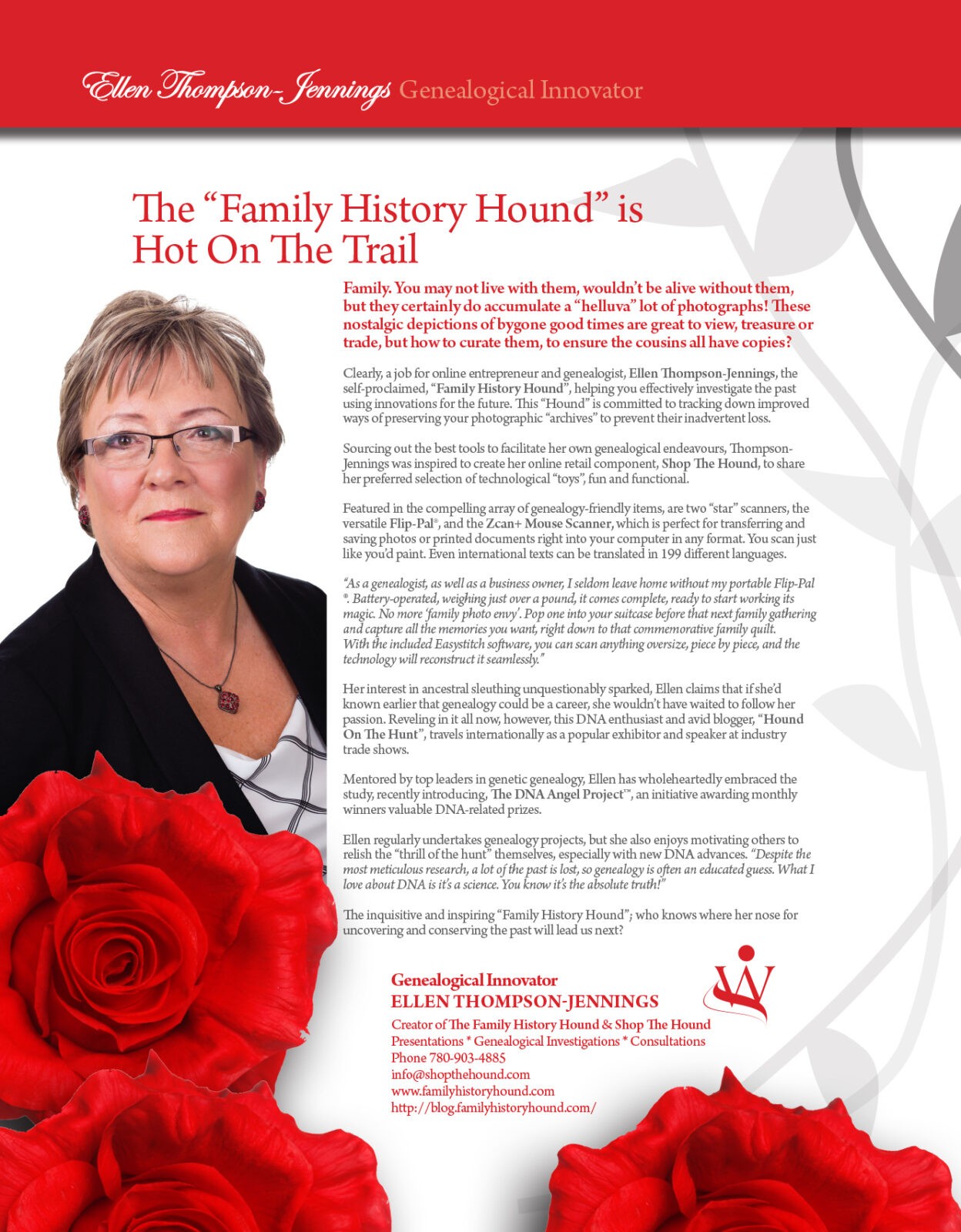 One final thing I want to say is that I'm grateful to everyone that I've met through genealogy and through my business. If it wasn't for people like you that read my blog and encourage me it wouldn't be as much fun as it is and for that, I'm truly grateful.