A portion of all revenue generated by Weekly Treasurers and other links on our blog is given back to the genealogy community through The DNA Angel Project™ and to the Alzheimer's Society
I'm able to do this because this page contains affiliate links and I will be compensated if you make a purchase after clicking my links. This does not increase the price you pay as a consumer.
---
DNA Day Offers
---
---
FTDNA
Family Finder: $59
With autosomal DNA, explore the percentage breakdown of your origins, learn your connection with ancient groups, and discover new DNA relatives.
Y-DNA : Starting at $169
With Y-DNA, discover your heritage on your paternal line and follow the migration paths of your male ancestors.
Big-Y 700: $649
Examines 700 short tandem repeats and 100K SNPs on the Y chromosome
MtDNA Full Sequence: $149
With mtDNA, discover your heritage on your maternal line and follow the migration paths of your female ancestors.
Click HERE to find out more.
---
AncestryDNA Canada Offer
---
AncestryDNA U.S. Offer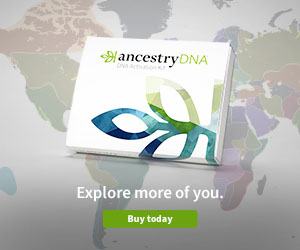 ---
AncestryDNA AUS Offer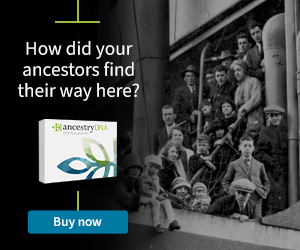 AncestryDNA UK Offer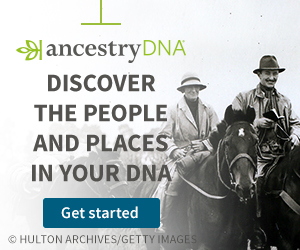 23andMe Offer
---
---
Website Offers
---
Audie Murphy was one of my dad's favorite actors. Check out what you can find at Fold3.
---
Newspapers
With this many U.S. newspapers (including Alaska) on Newspapers.com your bound to find your family in the news. Click HERE to learn more.
With Canadian Newspapers
As much of my research was in Canada and England I never saw the value of a Newspapers.com membership. But now that they have so many Canadian newspapers, including the Edmonton Journal I've signed up.
---
Book Specials
Have you been thinking about writing your family history? This book is filled with tips to do just that. Buy it from Amazon like I did HERE.
---
I readily admit I'm a bit of a DNA Nut so when I heard about this book I just had to buy it. I want to test my DNA skills. You can buy it like I did on Amazon.
---
Pre-order your copy of The DNA Guide for Adoptees. Written by Brianne Kirkpatrick and Shannon Combs-Bennett. Order now and your copy will be auto-delivered to your Kindle on May 30, 2019. A print copy will be available on May 30th
---
Handy Tools
---
Save 40%
Save 40% with promo
SPRINGCLEAN19 now through May 31, 2019. To find out more about this product and how you can purchase it click HERE.
---
Get more from your photos.
Everyone has a photo with that stranger in the background, a car driving by, or house behind us under construction.
Wouldn't it be nice to be able to take those unwanted images completely out of your picture, erase your entire background, or even change your background to make it look like you are somewhere else? Well now you can do it all quickly and easily with Photo Clip.
InPixio Photo Clip Demo.
Launch Now!
---
I've been using Snagit for years and it literally gets better with each update. Some updates are free as part of your purchase but when it's a major upgrade then you have to buy a new one. This is a major update. What can it do? Capture your entire desktop, a region, a window, or a scrolling screen. (yes a scrolling screen not just what you have on your screen) You can even remove things within your capture. Don't take my word for it have a look (make sure you watch the video) and you can even try it for FREE. Find out more HERE
---
Webinars
---
From Our Friends at Legacy Family Tree
---
The 2019 Legacy Family Tree Webinar schedule is available. Find out what webinars are right for you. Click HERE.
---
Watch Legacy Family Tree Videos When You Want
With literally hundreds of video on just about every topic you can think of related to genealogy and DNA a subscription to Legacy Family Tree Videos just makes sense. Find out more HERE
---
---