A portion of all revenue generated by Weekly Treasurers and other links on our blog is given back to the genealogy community through The DNA Angel Project™ and to the Alzheimer's Society
I'm able to do this because this page contains affiliate links and I will be compensated if you make a purchase after clicking my links. This does not increase the price you pay as a consumer.
---
DNA Day Offers
Take advantage of all the special for Amazon Prime
AncestryDNA Kits now only $69 (Save $60)
Lighting Deals (do you know there are even Genealogy books on sale)
---
NEW
MyHeritage DNA Health+Ancestry kit
This new DNA test kit from MyHeritage offers 29 personalized health reports which include; 14 Genetic Risk Reports and 15 Carrier Status Reports. On sale for $99 US reg $199 U.S. or on sale for #135 Cad reg $269 Cad. Find out more HERE.
---
$59 DNA Kit + FREE Shipping When You Purchase +2 DNA Kits
---
AncestryDNA Canada Offer
---
AncestryDNA U.S. Offer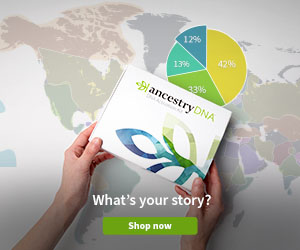 ---
AncestryDNA AUS Offer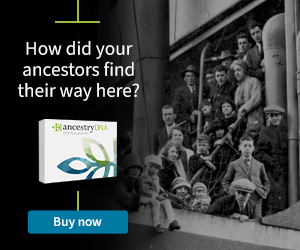 AncestryDNA UK Offer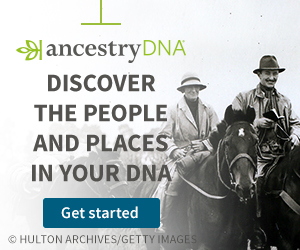 ---
Website Offers
---
Vivid-Pix RESTORE now has transcription capabilities. You need to see what this new update can do. Watch the tutorials HERE and save 20% if you decide to purchase. Offer ends July 17th.
---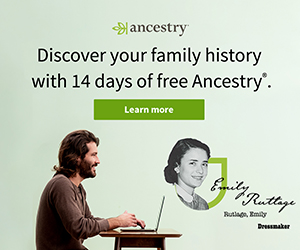 ---
Did you know that British & Irish newspaper are available at Find my past?
This week FMP has added 132,230 brand new pages to the collection. To see what other records Find my past has just click below.
---
Tired of hunting and pecking?
Save 40% on New Gold Typing Titles at individualsoftware.com! Use coupon code TYPEGOLD during checkout. Expires 06/30/2020.
---
---
Audie Murphy was one of my dad's favorite actors. Check out what you can find at Fold3.
---
---
Book Specials
The long awaited second edition of Blaine Bettinger's book is now available for pre-order. The Family Tree Guide to DNA Testing and Genetic Genealogy Paperback – Aug 13 2019 Find it at Amazon.com
---
Tracing Your Ancestors Using DNA is now available from Amazon on Kindle. Or signup for the paperback edition coming soon. Find out more HERE.
---
Tracing Your Ancestors Using DNA: A Guide for Family Historians Paperback available September 19, 2019. Click HERE to find out more and to pre-order.
---
I readily admit I'm a bit of a DNA Nut so when I heard about this book I just had to buy it. I want to test my DNA skills. You can buy it like I did on Amazon.
---
Order your copy of The DNA Guide for Adoptees. Written by Brianne Kirkpatrick and Shannon Combs-Bennett. (From what I understand, as I haven't read my copy yet, this is a great resource for brickwall research. So I'll be reading to help solve my Beaton/Batten Mystery)
Handy Tools
---
From This to This With FOREVER Print
Create some new wall art for your home with FOREVER Print. Now you can create not only Canvas Prints but Acrylic & Metal Wall Panels. So easy with beautifully crafted templates. Just choose your photos and print. Find out more HERE.
---
---
Get more from your photos.
Everyone has a photo with that stranger in the background, a car driving by, or house behind us under construction.
Wouldn't it be nice to be able to take those unwanted images completely out of your picture, erase your entire background, or even change your background to make it look like you are somewhere else? Well now you can do it all quickly and easily with Photo Clip.
InPixio Photo Clip Demo.
Launch Now!
---
I've been using Snagit for years and it literally gets better with each update. Some updates are free as part of your purchase but when it's a major upgrade then you have to buy a new one. This is a major update. What can it do? Capture your entire desktop, a region, a window, or a scrolling screen. (yes a scrolling screen not just what you have on your screen) You can even remove things within your capture. Don't take my word for it have a look (make sure you watch the video) and you can even try it for FREE. Find out more HERE
---
Webinars
---
From Our Friends at Legacy Family Tree
---
---
---
---