Check out our Forever Deal  
I'm Ellen Thompson-Jennings and I'd love to be your Ambassador. Click HERE to find out more. Sign up for a FREE 2GB Storage account and receive $10 off your purchase
It's Christmas in June at Forever and you won't want to miss out on this sale
Save as much as 50% (go to Deals) 
Do you have a photo project that you're collaborating on? Then you'll want to watch this 4 min Forever Tip video by my friend; Deanna Johnson and then go to your Forever account to try it out! This is great for sports teams, travel buddies, family reunions, dance groups and genie buddies. Don't have an account? Then go to Forever.com and create your 2GB account for free and receive a $10 coupon for a future purchase.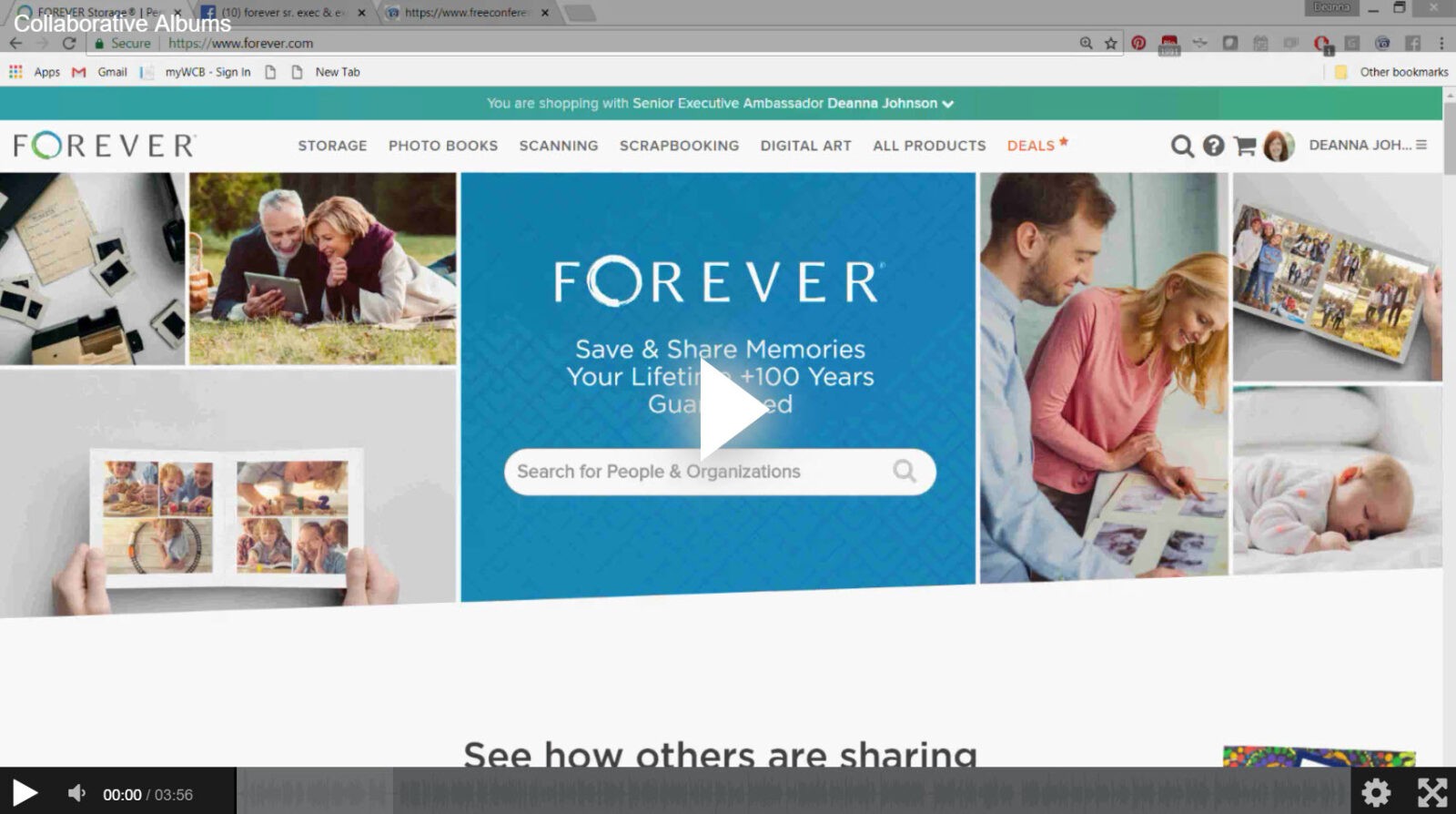 ---
Just a few of the things you can find at
Create for Less
Receive 2GB of FREE Storage and a $10 coupon upon completing your account. Find out more HERE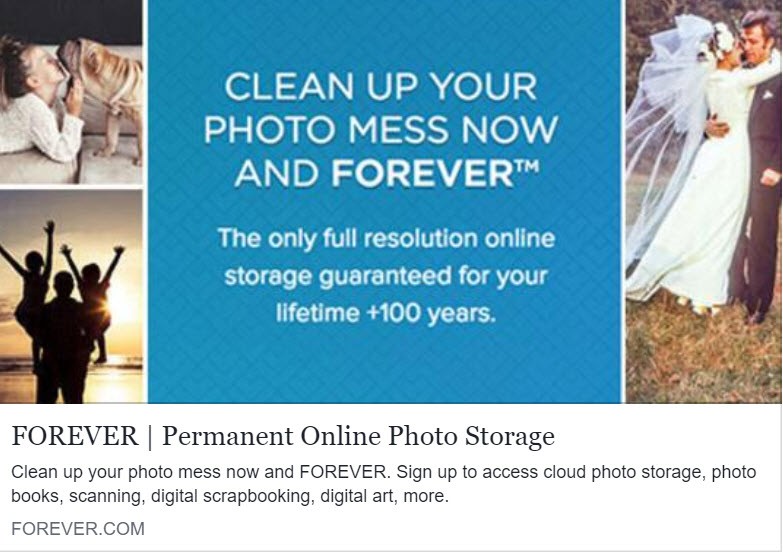 Scrapbook.com: Thousands of scrapbooking supplies. HUGE daily discounts!

One of the many hats I wear is that of a Forever Ambassador. Forever.com isn't just about digital scrapbooking it's about organizing and storing your photos. Their storage guarantee is unique because it's for your lifetime plus 100 years. I'd love to be your Ambassador to find out more about the various programs from scrapbooking, photo organizing and photo storage click HERE.
Add me; Ellen Thompson-Jennings as your Ambassador, I'd love to help you with a project
________________________
DEAL of THE DAY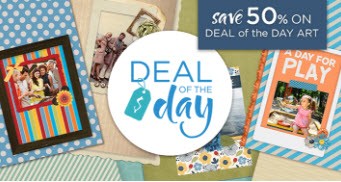 Every day there is a Deal of the Day 
and you can save 50% 
Use Code: DEALOFTHEDAY

---
---
With Cricut Access you not only get access to fonts, 30,000 images but you also get pre-access to Cricut's Black Friday Specials.  Find out more HERE
---

How would you like to earn money doing something you love?
That's what happens when you become a Forever Ambassador. You earn commission not only on sales you make but on your own purchases. That's not the only perk you'll receive. You can earn great things like all-expense-paid trips, iPads, and more. You'll get training and support from me to help you grow your business. All this and more all on your own schedule. Sound interest? Join Now for only $49 find out more HERE
_________________________________________