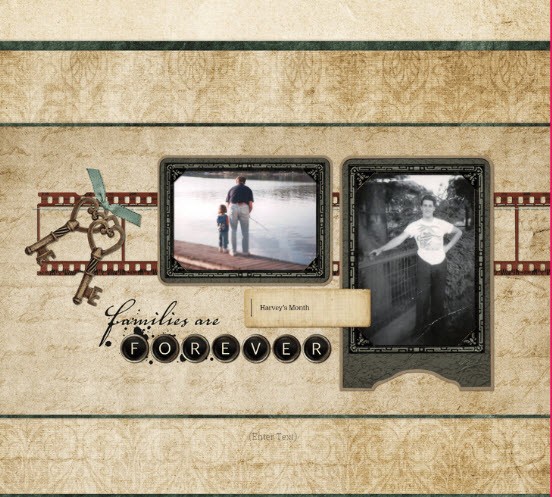 Everyone has that hard to buy for person. You know someone you want to buy something special, but what can you get them that they can't just go out and buy themselves. For me; that person is my dad. But whoever it might be for you I think a present with some creativity is almost always a success.
So what I've done for my dad this year is I made him a calendar. Forever has made it really easy. Of course, you can use the Forever Artisan program and make one but I decided I'd just use the pre-designed calendars. It was really quite easy. I choose the design I liked best. In this case, I choose Vintage photographs but I could have easily chosen; Family Fun or Life Captured.
Then because I have all my photos in my Forever library I was able to click on the space and it took me to my library and then I could choose photos from all my photos or I could go to an album or search by tags. Then the only thing I added was the text. In some cases, I just put a small title and in some, I could write a bit of a story. If you don't have your photos in Forever Storage yet you can bring them in from your computer.
But one thing is for sure it was quick and easy. Now I'll just complete the purchase and in this case, I'm going to take advantage of the Black Friday coupon and save 40% as long as I order before November 30th.
If you'd like to see the various pre-designed calendars you can make, go to Print after you reach my page HERE. I know you'll love it and your hard to buy for person will get a one of a kind present.
p.s. If you haven't already done so; sign up for your FREE 2GB account and protect your photos (on your phone or from your computer) and get a $10 coupon that you can use toward your calendar.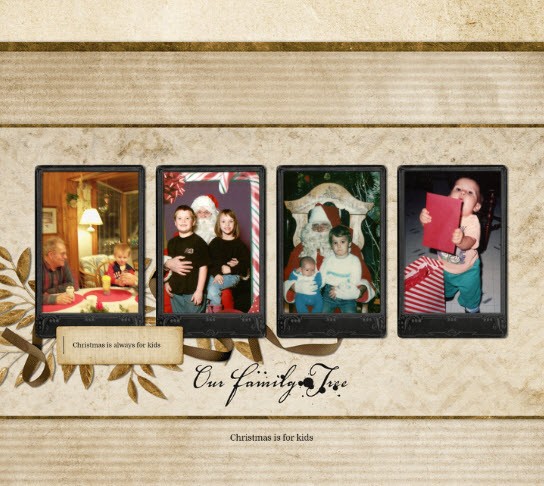 ---
Check out our the Christmas card that I created in a matter of minutes with the new Forever Print Design cards. So easy to create and so many predesigned styles. Just add your photos and you're on your way to being ready for Christmas. Go to Deals first to see if there is a special. Find out more HERE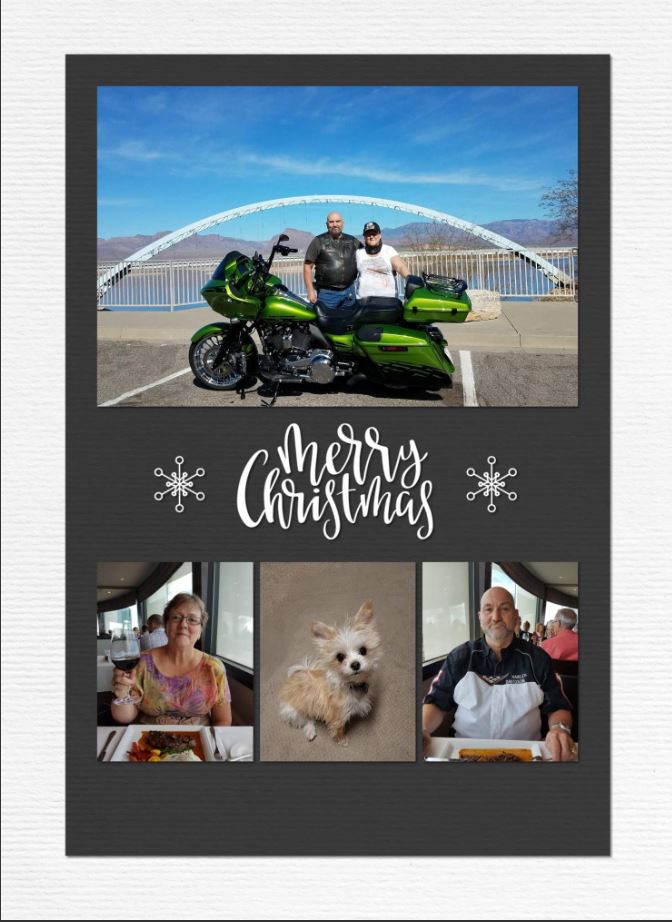 ---
InPixio has specialized in the fields of Digital Photo Software for many years. Their software helps photo enthusiasts to delete, cut out objects, create photo montages and optimize images – everything you need to retouch your photos! The photo editing software is developed for ease of use, unlimited creative flexibility, and is highly intuitive; allowing for fast editing.
---

Get A 2GB Storage Account for FREE
I'm Ellen Thompson-Jennings and I'd love to be your Ambassador. Click HERE to find out more. Sign up for a FREE 2GB Storage account and receive $10 off your purchase
Protect your photos and your videos for your lifetime plus 100 years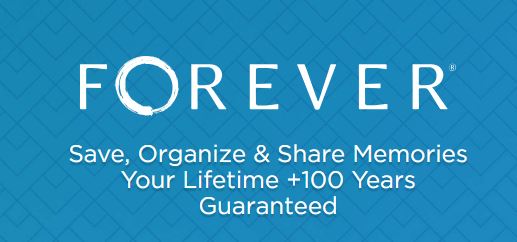 ---
Get Creative with Shop the Hounds and 7 Gypsies
Just search 7 Gypsies and Scrapbooking at Shop the Hound
---
Just a few of the things you can find at
Create for Less
Scrapbook.com: Thousands of scrapbooking supplies. HUGE daily discounts!

One of the many hats I wear is that of a Forever Ambassador. Forever.com isn't just about digital scrapbooking it's about organizing and storing your photos. Their storage guarantee is unique because it's for your lifetime plus 100 years. I'd love to be your Ambassador. To find out more about the various programs from scrapbooking, photo organizing and photo storage click HERE.
Add me; Ellen Thompson-Jennings as your Ambassador, I'd love to help you with a project
________________________
DEAL of THE DAY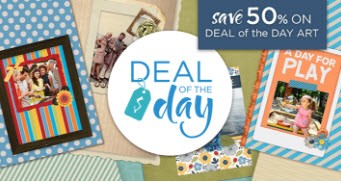 Every day there is a Deal of the Day
and you can save 50%
Use Code: DEALOFTHEDAY

---
---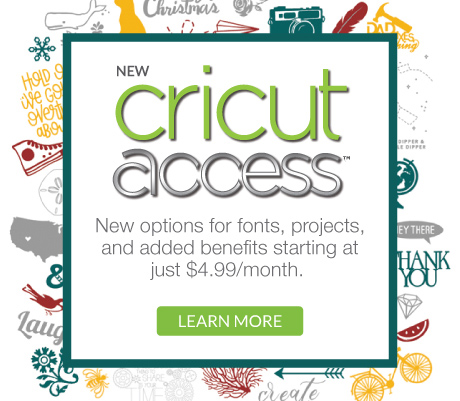 With Cricut Access you not only get access to fonts, 30,000 images but you also get pre-access to Cricut's Black Friday Specials. Find out more HERE
---

How would you like to earn money doing something you love?
That's what happens when you become a Forever Ambassador. You earn commission not only on sales you make but on your own purchases. That's not the only perk you'll receive. You can earn great things like all-expense-paid trips, iPads, and more. You'll get training and support from me to help you grow your business. All this and more all on your own schedule. Sound interest? Join Now for only $49 find out more HERE
_________________________________________