The other day one of the bloggers was speaking about Genealogy Happy Dances and I don't know about you, but it seems like ages since I've done my last "genealogy happy dance".
When I first started this quest, to learn about my family, there seemed to be a disco happening every night.  You know how it is? Every time I did a search I'd  find something new about the family. I remember standing in front of my genealogy special interest group many times giving presentations about the latest genealogy find or new ancestor that I'd found.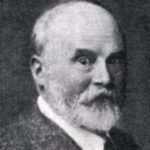 (Noah Clark)
Like the time I did a google search for Noah Clark (my 3x great-uncle) and found someone who had done a history of one of his home's. I still have the link for the site but I only seem to be able to access it through the "Wayback Machine". But it was through this site and the information that I obtained that I found out that Noah Clark was the Founder of the Brighton & Hove Albion Football Club. Not because it was listed on the site but because when I sent the site owner a copy of my uncle's will he understood what it meant when it spoke about the Albion. I'm from Canada and don't follow sport at all so it hadn't caused me to notice. Now I'm a bit older and I try to dissect all the details of every document I find. Ultimately this search lead me to the Albion Football Team website and after contacting them for a photo (see above) of Noah Clark they put me in touch with one of my cousins; Alan Gower.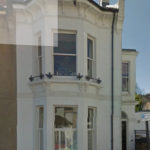 5 York Villa, Brighton
Or there was the time that I did a search of my mother's maiden name; Middlebrough and Lancashire, England, and found a listing for a lady on the Lancashire Family History Society page, who turned out to be a cousin who was working on the same family line. She later put me in touch with another Middlebrough researcher who could bring my family back to the early 1700's. I did that same search today and found that my cousin must not be a member anymore as her name no longer comes up. Which also made me realize that I should join that society so that if someone does a similar search they will at least find me.
But over the years my dance card seems to have gone by the way side. Don't get me wrong;  I find tidbits here and there but not the huge finds that I have in the past. But it's the thrill of the hunt and you never know what's going to be around the next corner.. and then I'll happily put on my dancing shoes.