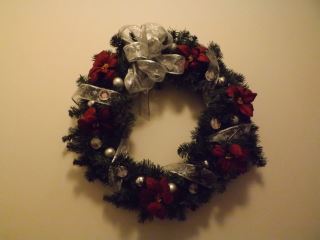 At a recent meeting a lady asked me; what can I do with my photos after I've scanned them?  Often I have to rein myself in when I get asked a question like this; because I get so excited telling someone the things that you can create. Over the past couple of weeks, I've given you some examples of what I've done and this week I want to show you just a few more.
A couple of years ago I  created an ancestor Christmas wreath after listening to a YouTube video created by Lisa Louise Cooke. There were three separate videos and her instructions were easy to follow. The supply list for my creation consisted of; a wreath, some garland, poinsettia flowers, Christmas balls, some small metal photo frames, photos and a glue gun. The wreath, garland, and charms were found at Michael's. (A store that is so much fun to shop at, because I always feel creative when I go there). The little photo frames can also be found on eBay.  For my creation, I also added little antique keys and they can be found at Michael's or eBay as well.
Once you have all the supplies you can watch the video and create as you go along. Here's the wreath I created and I don't consider myself a real "craft" type person; but I was happy with the result. You could make variations of the photo theme by putting photos of your children as they grow up or perhaps you could display your fur babies.
Ancestor Calendar 
My next creation will be a calendar. I've created calendar's before but this year I want to incorporate my genealogy at the same time.   Often you want to share your research with your family but it's important to do it in a way that you don't get that glazed look on their face. So what I plan to do is have each month feature an ancestor's photo and a bit of their story. By doing this I'll be able to share my genealogy research in a way that I think my family will find interesting.
It's a work in progress but here's one of the pages I've created with my Artisan 5 Program available from Forever.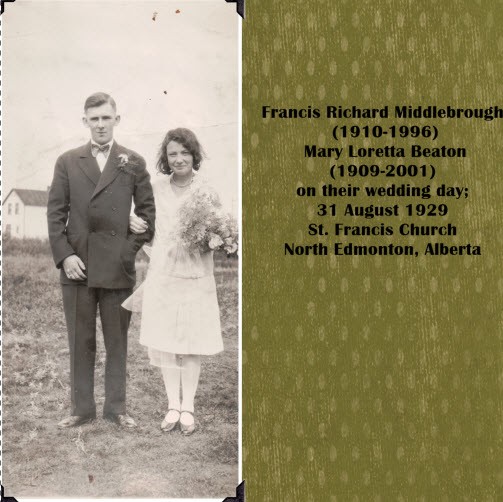 So be sure to keep scanning those photos with your Flip-Pal™ or Zcan+ and then think….. What's my next creation going to be?