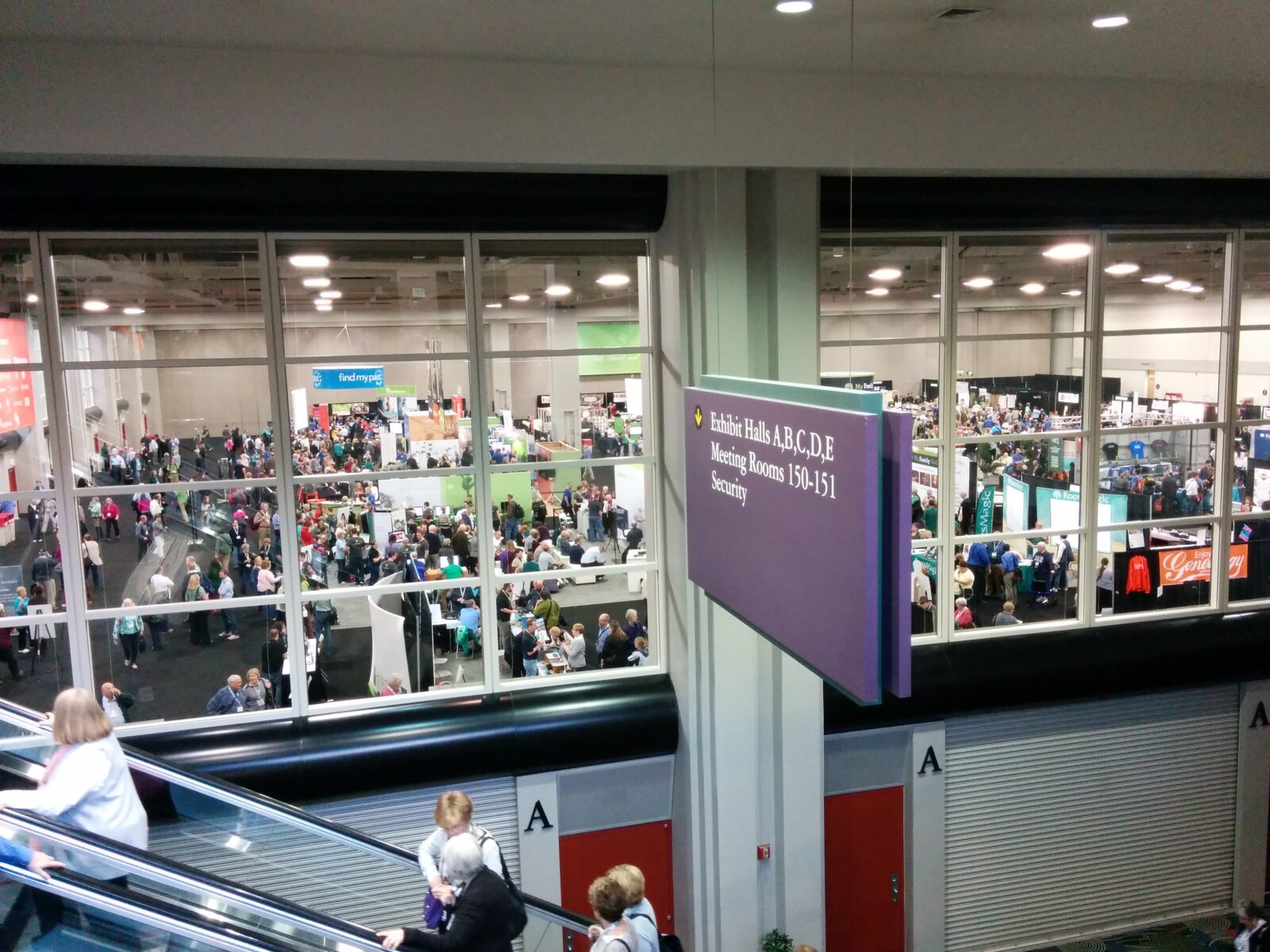 (Roots Tech)
Over the next few months, my store; Shop the Hound will be busy going to genealogy conferences.
So why should you go to a genealogy conference? There are many reasons but here's just a few that I can think of.
It's a great opportunity to meet your peers. People who have the same interest and passion as you have for family history.
It's usually a weekend filled with courses and lectures from local, national and sometimes international speakers.
Speakers that will expand your knowledge on any number of topics. How-to for the beginner, local genealogical records for those whose family has stayed in one place as well as sessions on exploring where to find records in far off places. You could learn how to plan a research trip or how to use a genealogy program to help you organize your research.  You could even learn what your DNA can do for your genealogy.
Best of all is the marketplace where you can find a virtual genealogy candy store of things you can purchase for genealogy. But then I might be biased.
So do I think you should go? You bet I do. Two upcoming conferences that we'll be at are;
The speakers are;
John H. Althouse, Lisa Alzo, Kyle J. Betit, Ruth Blair, Peter and Linda Darby, Susan Haga, Gene Philibert Ortega, John D. Reid, Gary Schroder, Diahan Southard and Dave Tyler
That's quite the lineup.
The speakers are;
If you can't make one of these events, you can check one of the sites below for other genealogy conferences or by googling a genealogy society near you.