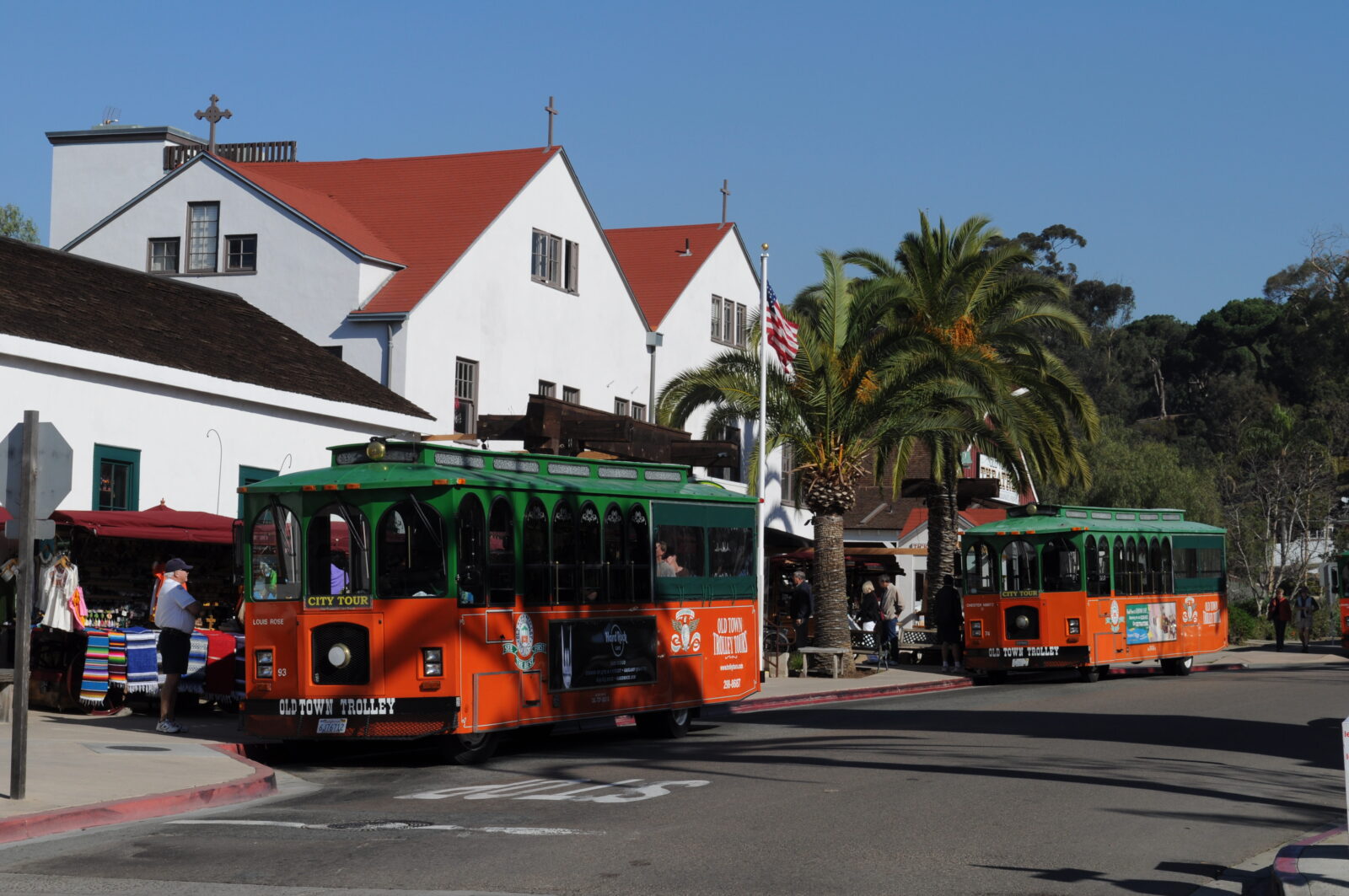 This past weekend I had the pleasure of going to San Diego to attend the i4GG Conference (Institute for Genetic Genealogy). My husband and I arrived at noon on Friday so we were able to spend the afternoon being tourists in "Old Town". The best part was the temperature which was 23C (74 degrees Fahrenheit) and that was so much warmer than Edmonton's  6C (42 degrees Fahrenheit).
The pre-conference started at 7 p.m on Friday with an opportunity to pick up your registration package with a mixer to meet some of the attendees for the conference. 300 people were in attendance for the  9 a.m. start on Saturday with CeCe Moore from Finding Your Roots giving the opening keynote. There were two ballrooms and therefore two tracks but you were able to move freely from one track to another as the seating allowed.
I have to tell you that this conference is now on my list of yearly events. I love RootsTech but now it has some competition. Every session was about DNA and I was either learning something new or getting the validation that I was handling my results correctly.
One of my favorite presentation and it really is hard to say that because there were so many good ones, but I really enjoyed Carol Isbister Rolnick's which was called Tips and Tricks from the Genetic Genealogy Trenches.  Why did I feel that way? More than anything it made me realize that I'm looking at my DNA matches correctly but I did learn some new tricks.
Here are some of what she suggested?
First of all, don't be disappointed if your match doesn't have a tree. Check if they have a hidden tree. Often if you click-through to their profile you'll see that there is one or more trees that they just haven't attached to their DNA. Sometimes they are only small trees but often there is enough to use.
If they do have a tree attached don't just look at the smaller tree view click on that button to see the "full tree".
Check your matches profile. Read their personal information, look to see if they look after more than one kit. Something that we've talked about before but let's go over it again. If you go to a person's Ancestry profile you are then able to see if they match your DNA or any of the DNA kits that you look after. I love this feature. Below you see one of my matches but you don't have to stop there. See the blue Select DNA Test? You can click that and you'll see a drop-down where you can check the other kits you manage. The last thing to check on their profile is whether they have any msg board posts.      
Google your match.  Often people use their username as their email name as well, so do a Google search with username@gmail.com or username@yahoo.com.. you get the idea. Then try doing a search with any surname you find and add the word genealogy.
Here's something I hadn't thought of. Google the profile image if they have one. You might find that there are other images of the same person.
Message your match. Make sure your message is not overwhelming. Here's a tip that I learned in another session. Everyone complains about Ancestry's messaging system. Well, there was an actual problem with the green "send message button" and so at that time, you would have been better to send a message through the profile page brown "contact" button.  But Ancestry has now corrected the green "send message" button problem so you may want to send another message.  I know you're probably thinking I'll just send through the profile from now on but remember if you post through the DNA page your DNA is attached.
Here are some of the suggestions to include in your message
Try to identify the connection before you msg them. (I know most of the time I can't either)
be specific. The subject line should use a hook. Something that catches their attention.
Ask specific questions that they may feel a need to answer. Questions like; can you share your grandparent's names if they are deceased? Can you share your private tree? Can we speak on Saturday?
Offer to help them with their tree
include alternate information such as your email and/or phone number
There were also some suggestions as to other people you should call?
A cousin you'd like to DNA test
an elder of the family who might know more information about the family. Often people are more willing to talk than to email, it's more personal.
a family member who can confirm dates/locations/family structure
I hope you find my overview of Carol's presentation helpful I know I thoroughly enjoyed it.
i4GG intends to have the recordings of the conference available in February and I'll be sure to let you know when they become available. They will be well worth the money.
---
One of the sessions that CeCe Moore spoke about and that I found extremely interesting was the Paul Fronczak case.
In 1964 Dora Fronczak was in a Chicago hospital having her baby; Paul Fronczak. The following day a nurse came into her room and said she had to take the baby for a moment. That was the last time Mrs. Fronczak saw her child.
Two years later a child was found in New Jersey. Remember at that time DNA was not around and after comparing the ears of the two children (I kid you not) the FBI concluded that the child was Paul Fronczak.
In 2012 Paul Fronczak took a DNA test and found out that he wasn't who he thought he was and so began his search for who he really was and to search for Paul Fronczak  . Enter CeCe Moore. While working on a show for 20/20 she was asked if she could crack the Fronczak case. She agreed, and after two years of research, she and her team knew who the foundling was.  I found this story so fascinating I bought the book and you can too.
To purchase on Amazon.com click HERE
To purchase on Amazon.ca click HERE
Or to purchase the Audible recording be like me and join Audible. Try Audible and Get Two Free Audiobooks
Even though I knew about the case I had to read the whole thing. I know you'll enjoy it as much as I am.