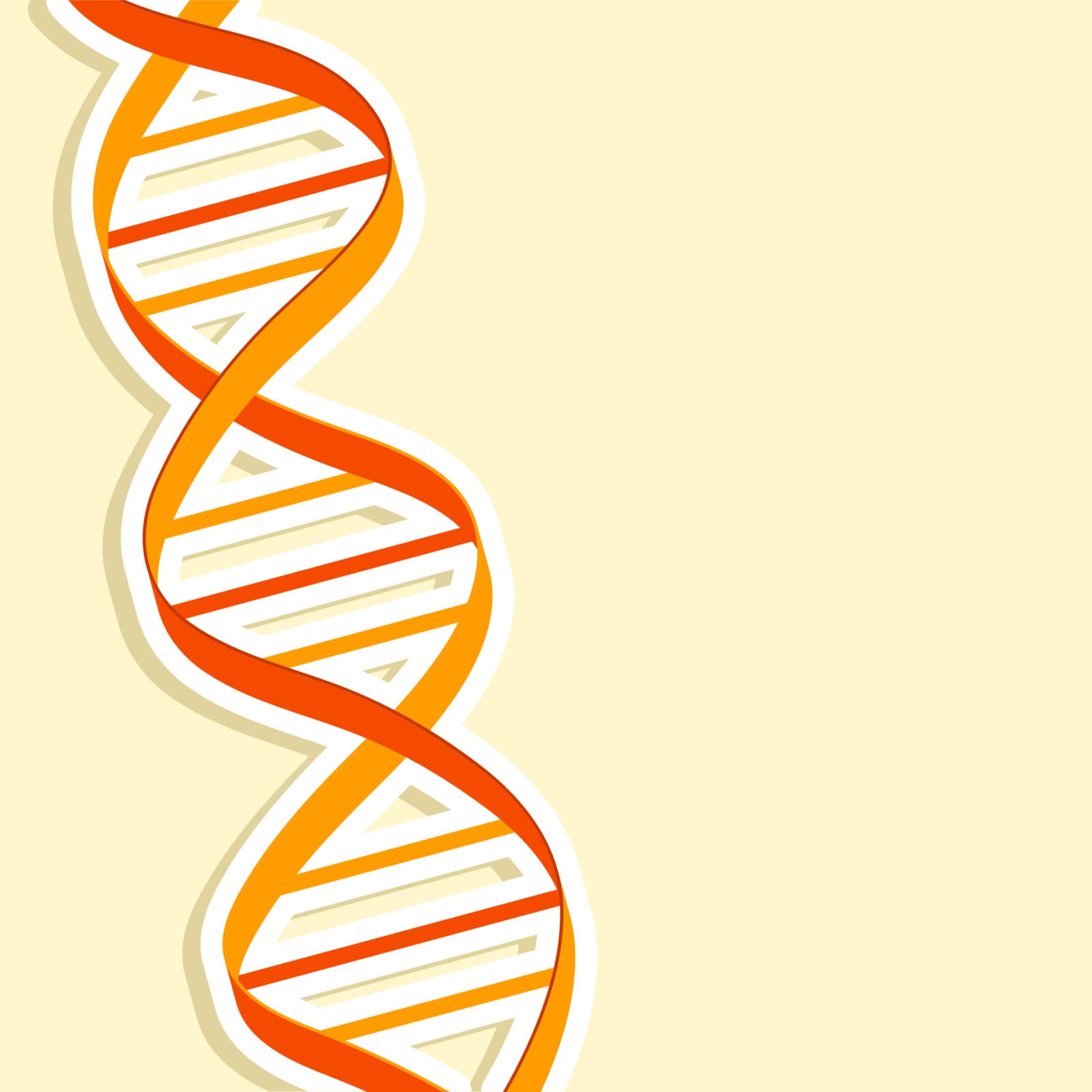 I had a lady tell me recently that she thought the best time to buy a DNA kit was on Black Friday but I'm not convinced at all as the pricing is as good and in some cases better than Black Friday.
It's only one day until DNA Day and all the DNA companies have announced their sales with the final addition just today.
LivingDNA
First, we had Living DNA with 20% off their DNA kits but when you now click-through to purchase you'll see the price is now $79.99 and that's 50% off their usual $159.00 price. Offer ends April 26th.
What can I say about Living DNA that I haven't said already? They advertise twice the detail of other Ancestry tests. This test not only covers your family line ancestry, but unlike other tests they also include your motherline, and your fatherline ancestry if you are male.
23andMe
Next, we have 23andMe which is advertising their ancestry and their health kits for 30% off until April 25th.
23andMe has their Ancestry kit on for $90 U.S. and their Ancestry and Health kits on for $174. The health helps you learn more about your health, traits, and ancestry, with a package of 75+ reports that only the 23andMe service offers.
FamilyTree DNA
FamilyTree DNA doesn't just have their Family Finder kits on for $49 they have all their kits on sale; including their Y-DNA and mtDNA
MyHeritage
MyHeritage has their kits on for $69 and that's a 30 savings.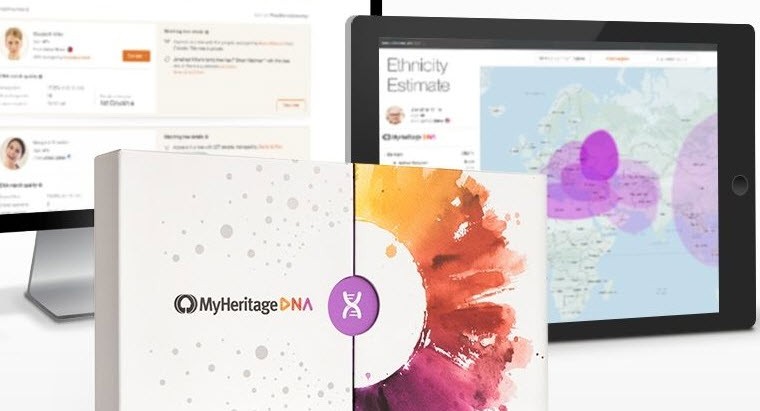 As you've read recently MyHeritage is one of my new favorite DNA companies with their chromosome browser and their one-to-many tool.
Ancestry
We have two links; one for U.S. residents and the other for Canadian residents
U.S. This is the lowest that AncestryDNA has been   

For Canadian Residence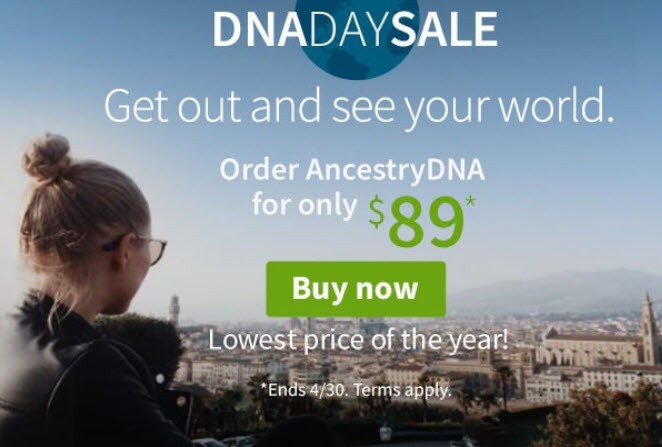 There are other creative ways to buy DNA. How about Amazon? If you have prime you can purchase your kit and save on shipping. For instance, 23andMe is on sale for less on Amazon and if you have prime then your shipping would be free.