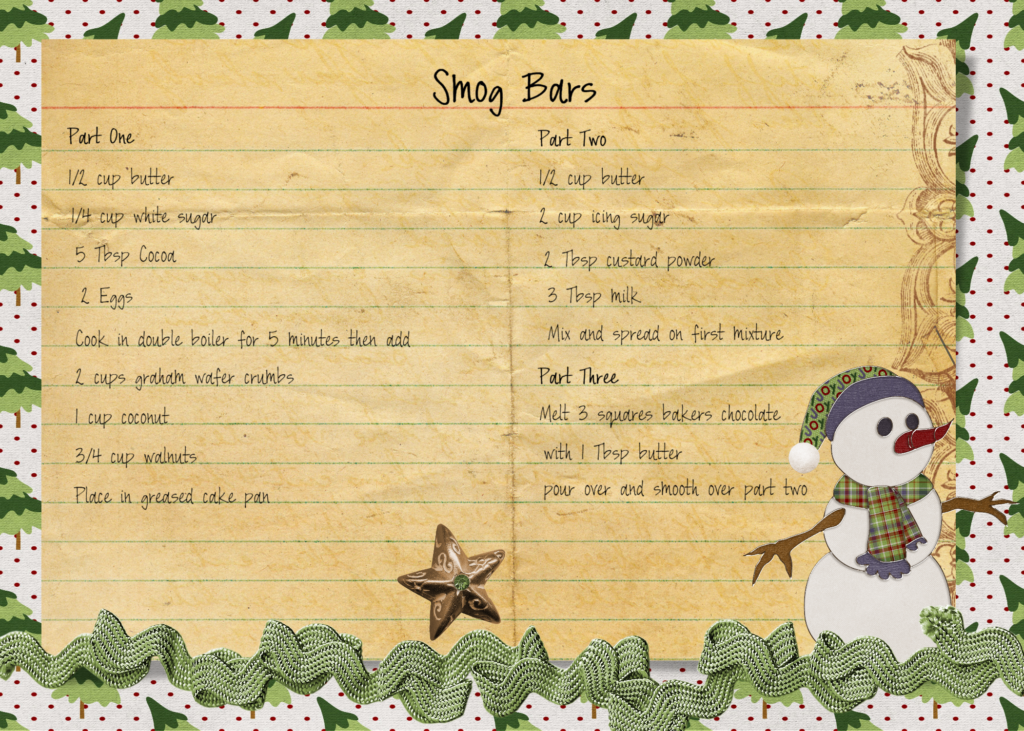 The holidays are about family and food.. at least in my family it's is. So I thought that once again, I'd share with you a few of my family favorites.
Above you'll see Smog Bars. Many Canadian's call these Nanaimo Bars, but in my family, we called them Smog Bars, and the fact that I live in Alberta might be the reason.
Jean Paré, the author of the Company's Coming line of cookbooks and the alleged "Undisputed Queen of Canadian Squares," claims that the bars, in fact, originated in Alberta, where they were called Smog Bars—which recalls the London Fog Bar name.
My next family favorite is my Auntie Wynn's Rum Cake. This cake comes with a story. Many years ago, I'd purchased a Rum Cake from a lady, and after having a taste, I realized I'd like another to take to a family function. I called the lady and asked if I could purchase another. She said she didn't have time to make another, so I asked if I could have the recipe to make it myself. She told me it was a "secret family recipe." I was telling my Auntie Wynn (my dad's sister-in-law) what it was like, and she said… "it's not a secret; it's just easy." She sent me this recipe, and it tastes the same, and I might say it tastes even better.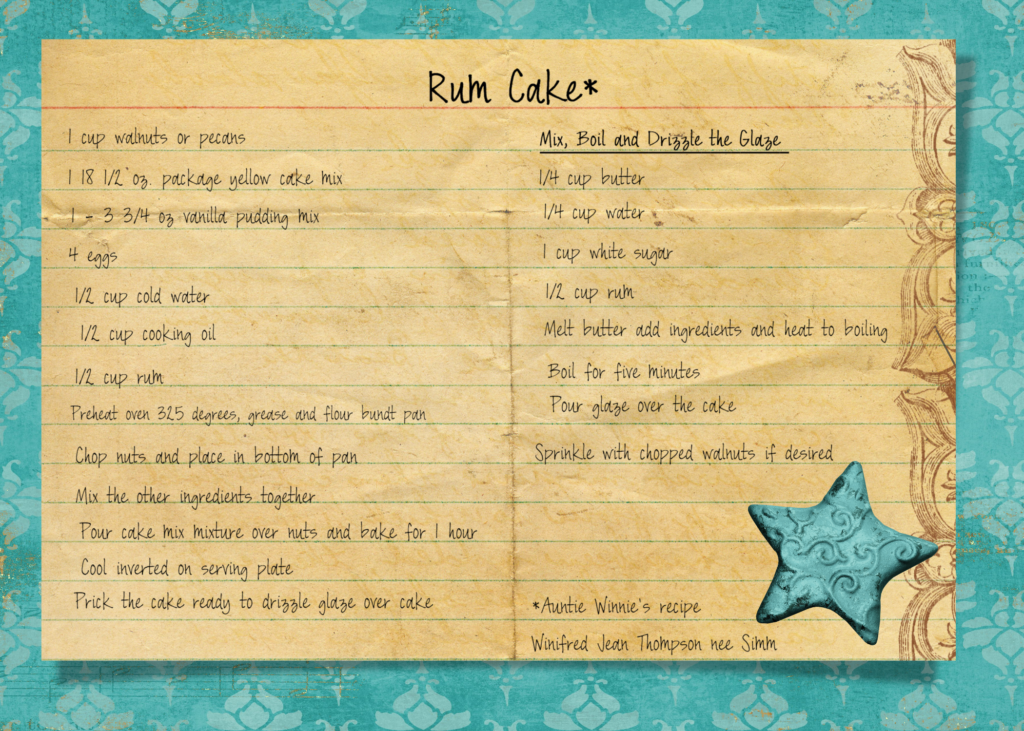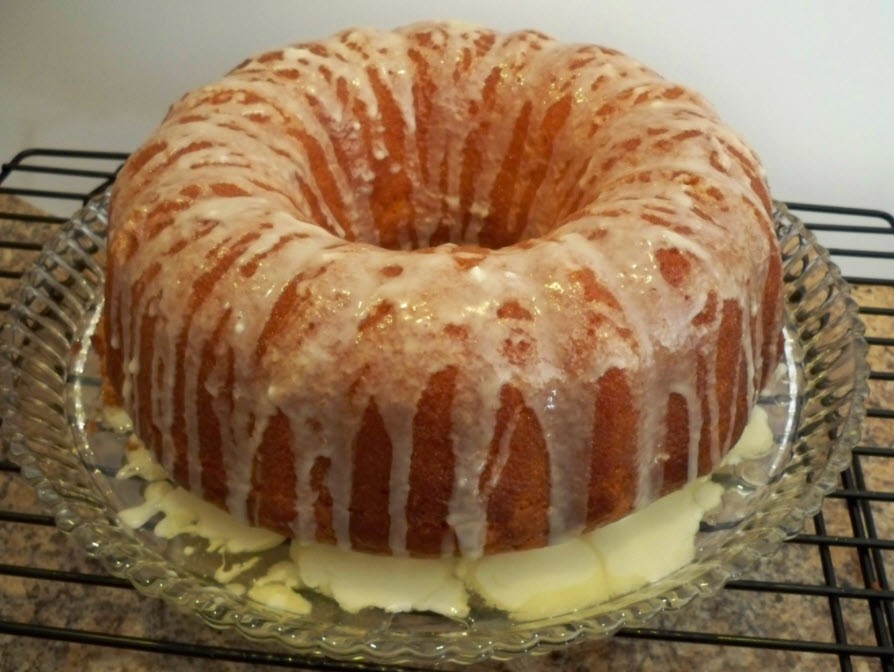 My final family recipe share is my grandmother's Christmas pudding sauce. Now my Auntie Wynn was always a treasure to make me a jar of Christmas Pudding, but it had to be topped with my grandmother Mary Middlebrough's sauce (mom's mother). In fact, I was asked by my sister-in-law for this recipe just the other day.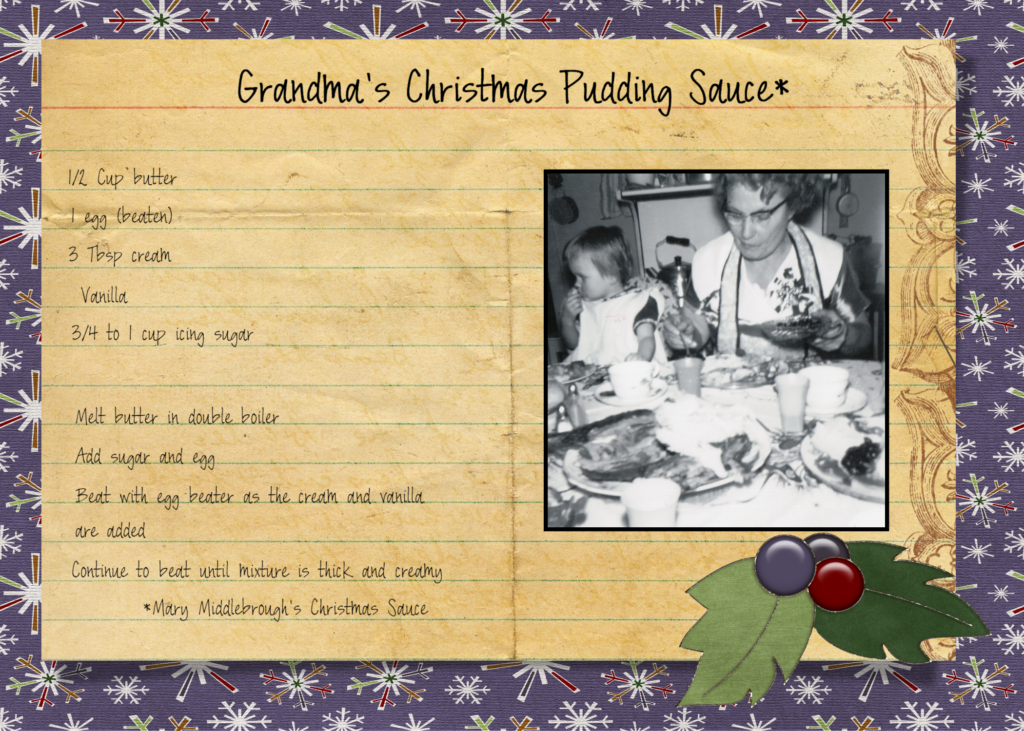 All of my recipe cards were made with FOREVER Artisan. (you can often find a promo code on our DEALS page) I use the program to create cards (that I can print) or use them as part of a book and for many other projects.