As a family historian, I believe one of the byproducts of doing family history is dealing with family photos and after that family documents. You either have your own, or you receive them from other family members, and of course, you find them online or in the Achieves.
If you've read my previous blog; RESTORE to the Rescue then you know that if your photos could use a little pizzazz then RESTORE will make your photos stand out with just one click.
Since that original article, where I showed you what RESTORE did for my photos, the folks at Vivid-Pix have been hard at work making the product better and better.
First of all, they added the ability to improve those faint documents that I know I'm always finding. Or am I the only person that has ancestors where the census taker used a light hand for the document?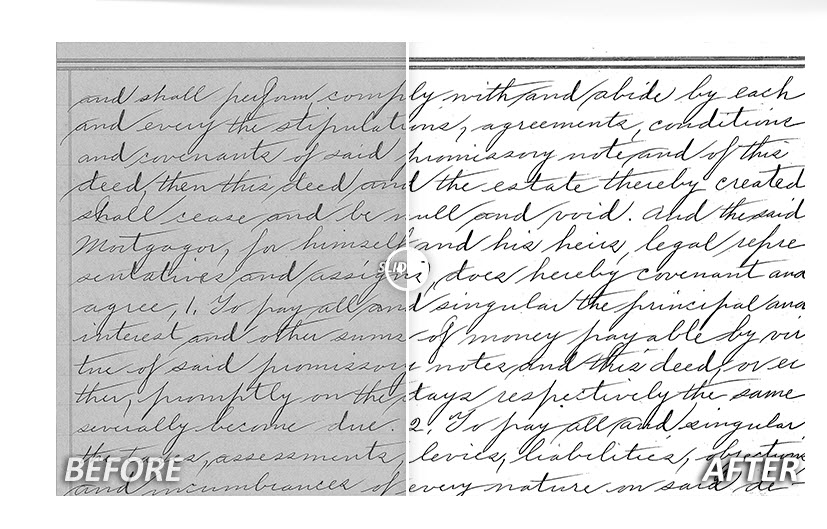 Then Vivid-Pix added the ability to add metadata at the same time that you are fixing a photo. As Rick from RESTORE says; "think of it as writing on the back of the photo." What a great way to make something that's intimidating to some folks sound like something you'd want to do and RESTORE makes it easy.
Now the newest innovation they've added is the ability to transcribe what's on those documents you've found.
This new technology is called Zoom/Transcribe and as always with RESTORE, it's easy to do. You can find out just how easy it is to do if you click HERE and watch a video where Rick gives us the easy step by step instructions. (I also really like the new tutorials that Vivid-Pix has explaining the product in general. )
Now for the good stuff. If you'd like to try RESTORE you can use it on 10 of your photos for FREE with this access or if you're already sold you can use this link and get 20% off at checkout. The 20% off is only until July 17, 2019, so don't miss this great offer.
For those of you that have already purchased Vivid-Pix from Shop the Hound (or directly from Vivid-Pix) then you'll want to update your program and give these new features a try. All you have to do is go to the DOWNLOAD page. There you can update to the latest edition.
Note: The post above contains affiliate links. This means I make a small percentage on the sales via these links. This does not INCREASE the price you pay as a consumer. It's simply a supplement to my income so I can continue  to support The DNA Angel Project and to make donations to the Alzheimer's' Society